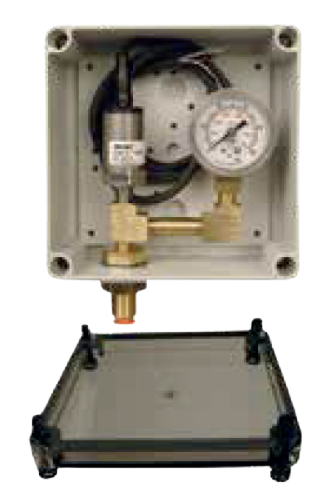 Product Description
The compact and robust Thermaflo P51 Series Stainless Steel Pressure Transmitter is designed for use with a wide variety of liquid or gas media and for industrial, process or commercial applications. The 304L and 316L stainless steel wetted parts makes the transmitter ideally suited for media such as water, glycol, refrigerants, steam (w/pigtail), and ammonia. The P51 Series is available in models with a 4-20 mA output or with 0-10 VDC output and come standard with a 3 foot cable. It is very competitively priced and can be ordered in an optional enclosure assembly, or enclosed with a gauge for local pressure indication.
Product Literature and Submittals
Consult factory for certified dimensions and construction submittal, the drawings on the website are for reference only.